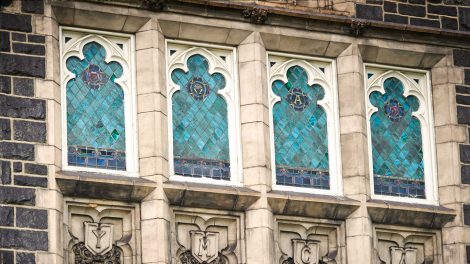 Protestant Worship
Protestant worship is held on campus multiple times during the school year. Please consult the campus calendar or, for more information, contact Chaplain Alex Hendrickson at (610)330-5959 or hendrica@lafayette.edu.
Catholic Mass
Catholic Mass is celebrated weekly when classes are in session, every Sunday at 5:30 p.m. in Colton Chapel. Masses for Holy Days of Obligation are listed on the Newman Association website.

Newman Association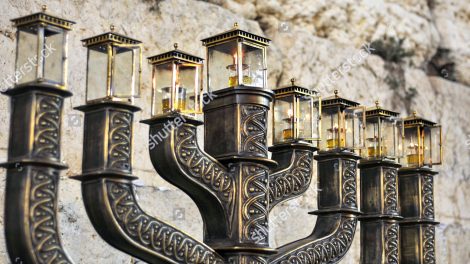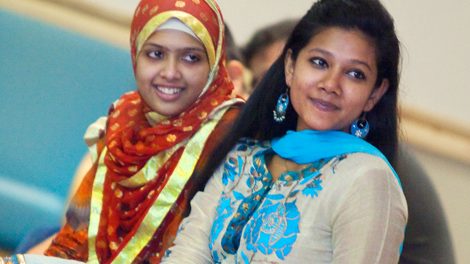 Muslim Students Association
Lafayette is home to a vibrant Muslim Students Association. Weekly prayers are held every Friday at 12:50 p.m. in the Muslim Prayer Room on the lower level of Hogg Hall.
MSA website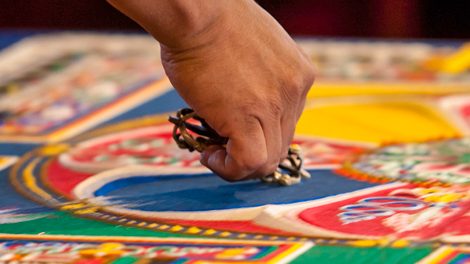 Buddhist Sitting Meditation
Lafayette faculty, staff, students, and alumni, as well as the public, are invited to participate in the Lafayette Buddhist meditation group. The group meets weekly in the Interfaith Chapel in Hogg Hall. A limited number of cushions are available; please bring your own if you have one.